Graduating from nursing school allows new nurses a huge opportunity to explore many different fields of medicine. One of those fields is ICU medicine. If you're a nurse and you're asking yourself, "Should I become an ICU nurse?", the answer is a resounding yes! ICU medicine is both amazing and fun. Where else can a nurse
play ICU bingo
and not feel an ounce of regret? You'll get to see a ton of intubated drunks, hypertensive obese noncompliant diabetic assholes (H.O.N.D.A.'s) and a ton of ICU end of life tragedies to practice your AIDET on. It's what we all ICU nurses live for!
Plus, it's the perfect way to get paid for 12 hours of high adrenaline excitement in the ICU while avoiding all that nonsense touchy-feely nursing garbage taught in nursing school, as these crude medical ecards humor help to explain. Stand down patient. We're ICU nurses. We've got Versed. Don't even think about moving an arm or a leg on my shift. The first
ICU ecard
helps to explains the benefits of ICU nursing!
On second thought, one also has other parameters to think about when deciding which is the best job in the hospital for nurses. The Happy Hospitalist has discovered the perfect calculation to consider when miking important life decisions about where to grow old and retire as a hospital nurse. What is this magical calculation? Why the nurse age / nursing effort ratio, of course. I guarantee every one of you is currently picturing that unit in your hospital right now! The second ecard explains this important job hunting technique. Always ask the floor manager for this calculation to help you make an informed decision.
"Forget about all that lame nonsense nursing garbage we learned in school. We're ICU nurses. We've got Versed for anything that moves."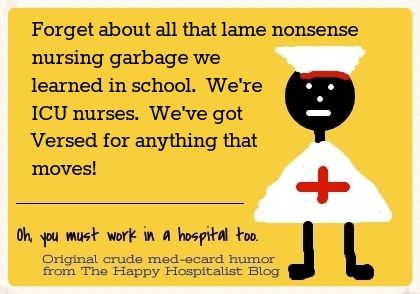 "The best hospital nursing positions can be found by calculating the nurse age/job effort ration. Just so you know."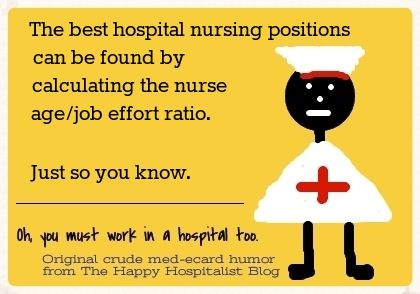 "The waitress gets you a glass of water and you give her 15%. I clean your ass, scrub your feet and sprinkle vag powder in unholy places and you yell at me? WTF?"
To view this card in Zazzle store, turn off the "safe filter" on the left hand sidebar at the Zazzle store.
"Forget steroids. We give stress dose prn Ativan in my ICU."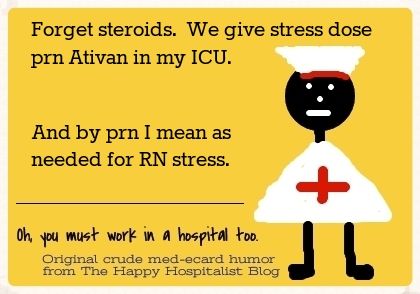 "I got a great tip today from a patient. And by tip, I mean they told me to get the Hell out of nursing."
"Become a nurse today and experience the joy of seeing one-legged homeless crack whores get more flowers than you on Valentine's Day."
"Become a hospital nurse today and experience the thrill of not having anything to be thrilled about."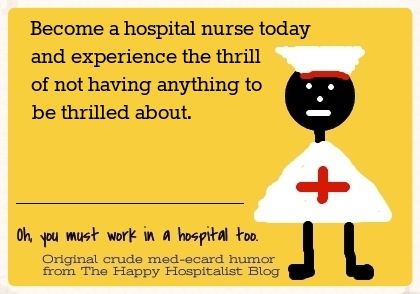 "If you want to watch your employer build a brand new 80 gazillion dollar hospital wing every year instead of giving you a raise, become a nurse and live THAT dream today!" You think this couldn't happen at your hospital? Think again. One hospital built a 100 million dollar expansion and did away with nurses bonuses for ten years to pay for it all! Read all about it at
Gomerblog
!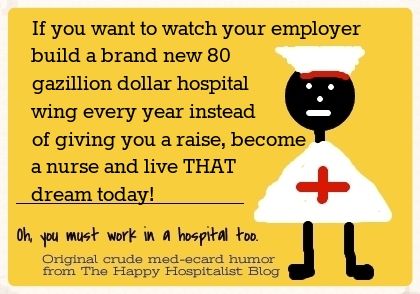 "I got to pee three times today! --- said no nurse ever."
"I am a kind, caring and compassionate nurse. WTF did you think I was?"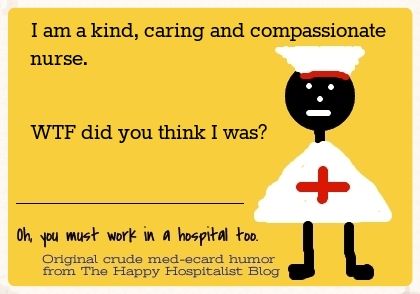 "I love how my pen pals have 40 pounds of shackles while sedated on a vent in the ICU, but I can't get a whiff of Ativan for my LOL yelling 'Help me!' 42 times a minute."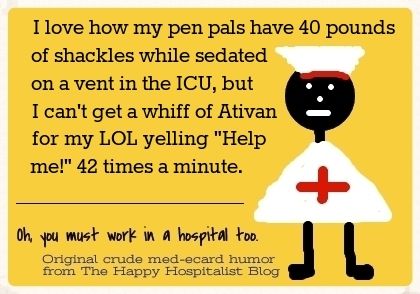 "At MY teaching hospital, all my ICU patients get a tube. And by a tube, I mean a Totally Unnecessary Breast Exam."
"I got 5 patients asking for Dilaudid. Ain't nobody got time fo dat."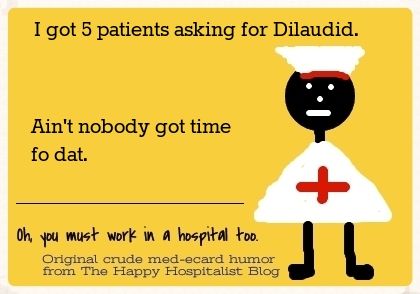 "I am now demainding $5 bonus pay for every WTF moment on my shift. Just so you know..."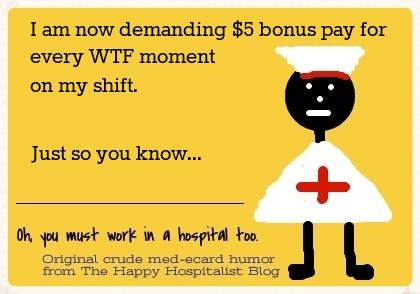 "Nursing has allowed me to provide compassionate care on a level I never dreamed was possible. --- said no nurse ever."
"I haven't charted a true respiratory rate since nursing school. Just so you know."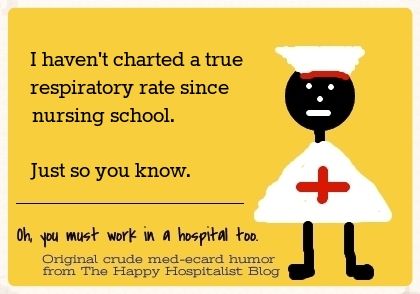 "How the heck did THAT patient get married? And I can't even get a date?"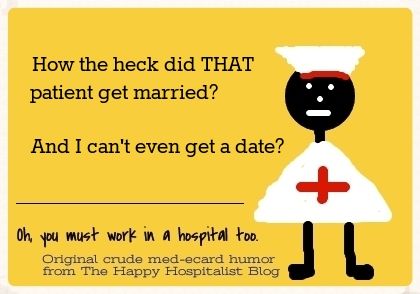 "Never write an order for no new orders. Unless you think something really should have been done."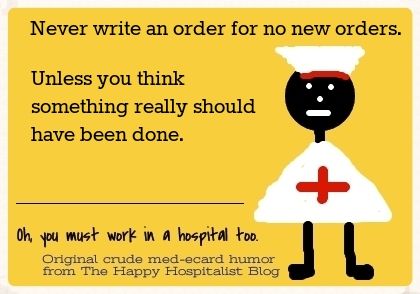 "If I don't make it to your room before you pee all over the floor, it's because I was filling out a form to have the cleaning lady clean the pee off your floor."
"I worked a 12 hour shift today. My bladder was like... Whuuuuuuuu!"
From a
Facebook reader
comes this great snack for ICU nurses. I call this corny ICU humor with chocolate cake balls and Candy Corns (published with permission). Yum!
"You want me to help waste with you? No. I'm busy."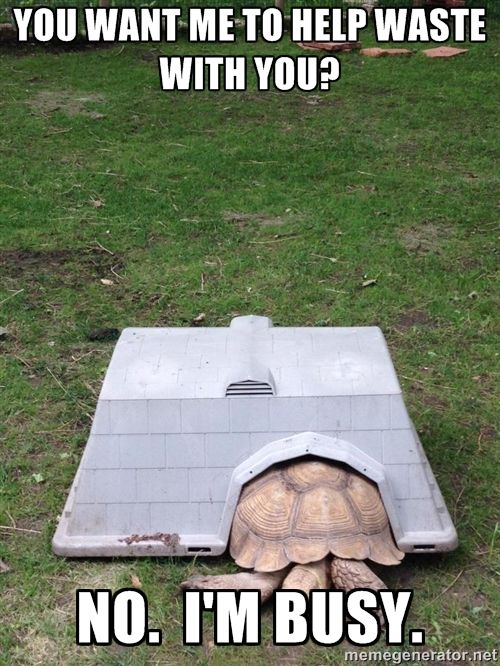 "Prepare yourself. Patient wants you to give daily updates to her daughter, who does something medical at the nursing home."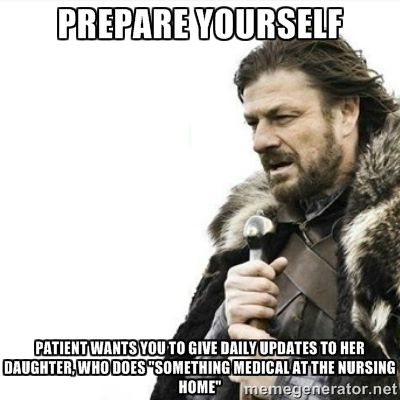 This post is for entertainment purposes only and likely contains humor only understood by those in a healthcare profession. Read at your own risk.
Tweet