Graduating from nursing school allows new nurses a huge opportunity to explore many different fields of medicine. One of those fields is ICU medicine. If you're a nurse and you're asking yourself, "Should I become an ICU nurse?", the answer is a resounding yes! ICU medicine is both amazing and fun. Where else can a nurse
play ICU bingo
and not feel an ounce of regret? You'll get to see a ton of intubated drunks, hypertensive obese noncompliant diabetic assholes (H.O.N.D.A.'s) and a ton of ICU end of life tragedies to practice your AIDET on. It's what we all ICU nurses live for!
Plus, it's the perfect way to get paid for 12 hours of high adrenaline excitement in the ICU while avoiding all that nonsense touchy-feely nursing garbage taught in nursing school, as these crude medical ecards humor help to explain. Stand down patient. We're ICU nurses. We've got Versed. Don't even think about moving an arm or a leg on my shift. The first
ICU ecard
helps to explains the benefits of ICU nursing!
On second thought, one also has other parameters to think about when deciding which is the best job in the hospital for nurses. The Happy Hospitalist has discovered the perfect calculation to consider when miking important life decisions about where to grow old and retire as a hospital nurse. What is this magical calculation? Why the nurse age / nursing effort ratio, of course. I guarantee every one of you is currently picturing that unit in your hospital right now! The second ecard explains this important job hunting technique. Always ask the floor manager for this calculation to help you make an informed decision.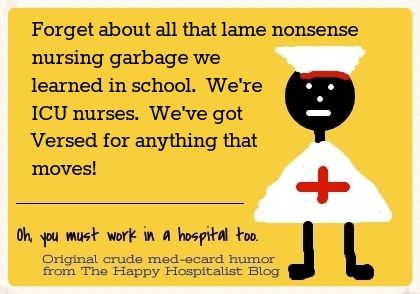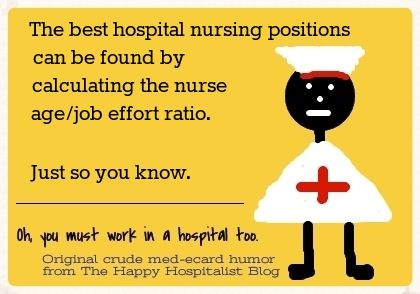 To view this card in Zazzle store, turn off the "safe filter" on the left hand sidebar at the Zazzle store.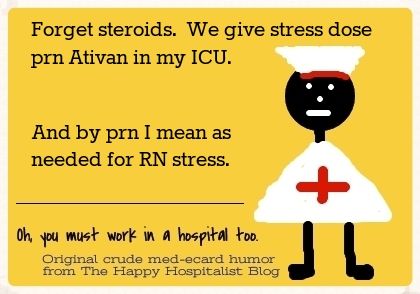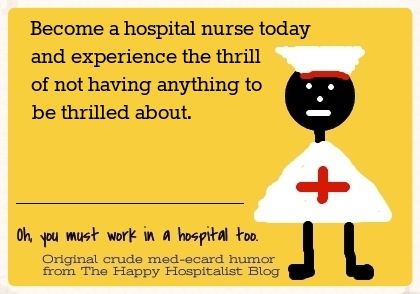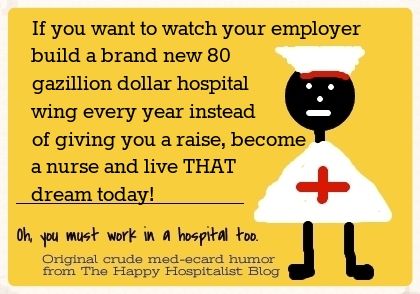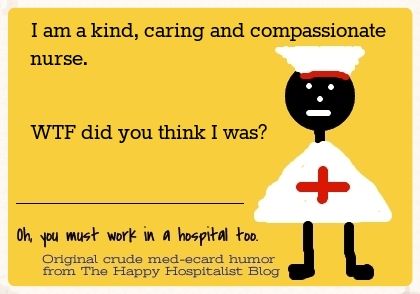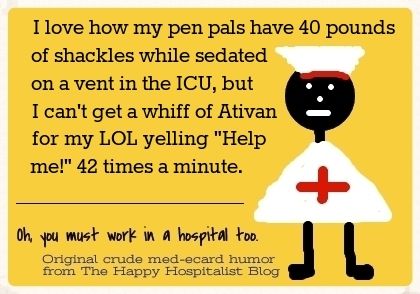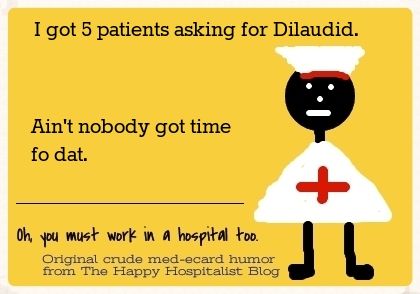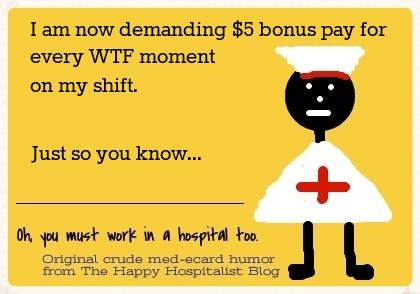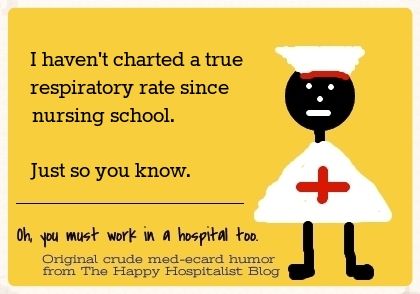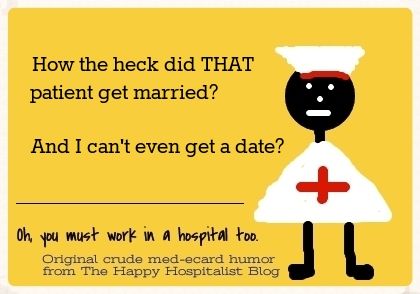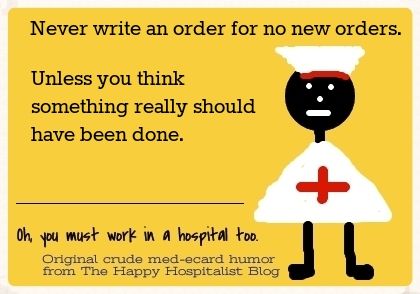 From a
Facebook reader
comes this great snack for ICU nurses. I call this corny ICU humor with chocolate cake balls and Candy Corns (published with permission). Yum!
This post is for entertainment purposes only and likely contains humor only understood by those in a healthcare profession. Read at your own risk.