Do you ever wonder what nurses pray about? If you search the internet for a nurse's prayer, I'm sure you'll find a lot of touchy feely sayings about nurses and their gift of healing. I'm sure you'll find a lot of sayings about nurses and their amazing ability to communicate with their patients. However, after years of exhaustive field research, I have discovered the truth about the original nurse's prayer. It said:
Dear God, please let me have all skinny patients tomorrow. Amen.
There you have it folks. The original nurse's prayer is simple, honest and to the point. What else could a nurse
possibly
ask God for in guiding them through their rigorous days on the wards, caring for the sick and debilitated? And that's the skinny you'll only find at The Happy Hospitalist. Make sure to catch all of The Happy Hospitalist's original
medical ecards on Pinterest
.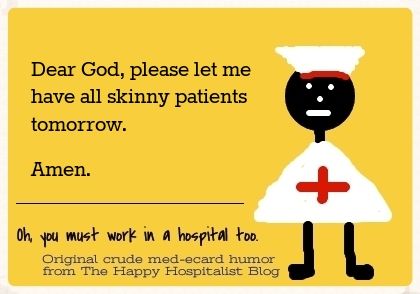 And for the ICU nurses out there, I provide you with this special edition ICU nurse's prayer.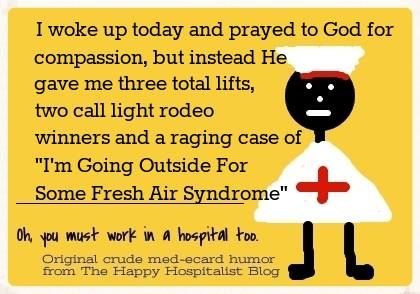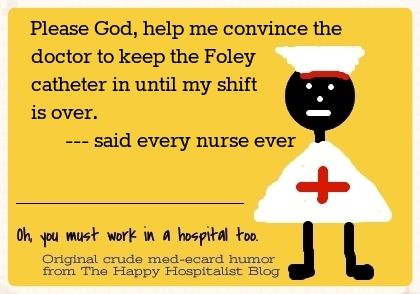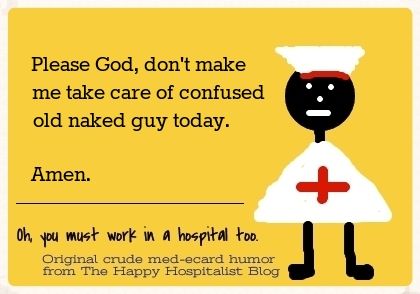 This post is for entertainment purposes only and likely contains humor only understood by those in a healthcare profession. Read at your own risk.