For decades, patients could get a hold of their hospital floor nurse by pushing a nurse call button in their room. A light or noise would beep at the nurses station and hopefully someone would respond to patients' needs in a timely manner. But as nurses got busier with higher patient volumes, more complex therapies and interventions and greater time constraints with EMR data entry, nurse call light response times have suffered greatly. One of the biggest complaints patients often have are nurses who take too long to answer their call light. However, all that changed with Facebook's universal infiltration into the workplace. No longer does nurse call light response time dissatisfaction have to destroy all those covert
AIDET efforts
. How you ask? These original Happy nurse ecards help provide insight into issues about nursing call light management.
Some hospital administrators already understand the difficulty in retaining well trained nurses. Turnover can be expensive. Efforts to keep great nurses from leaving the trenches can have returns on investment that would make any Wall Street banker salivate. What's important to nurses? Survey after survey has shown nurses are most satisfied when they can limit patient interruptions while completing their charting expectations. What does that mean? It means nurses are most satisfied when their call lights are disabled.
As a result, some hospitals have gone to a 9 am - 5 pm nurse call light schedule. No longer will patients be allowed to interrupt nursing charting and gossip time for the sake of patient satisfaction. Many administrators now realized keeping patients happy is impossible. They are willing to sacrifice Medicare dollars on the back end to minimize retaining and recruitment expenses of a stable nursing work force. These Happy original
nurse call light ecards
below help explain: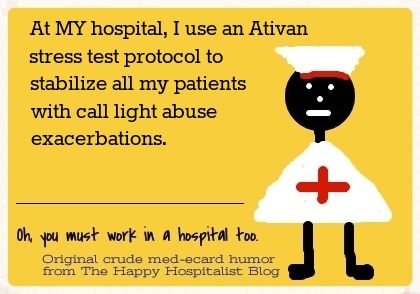 Oh, and on a similar, but slightly different issue is the issue of patient safety as it relates to confused patients. Many hospitals employ special devices called Tabs units that ring a loud bell if a patient tries to get out of bed without assistance. Because falls in the hospital are a never event, hospitals and nursing teams employ a combination of tactics to try and stay on the good side of Medicare and the Joint Commission. It's not the bed alarm that will keep a patient from falling. It's the nurse that runs faster than fast to the bedside when they hear the alarm, assuming they haven't been stricken with alarm fatigue. Some nurses are quicker than others, as this original medical humor e-card explains.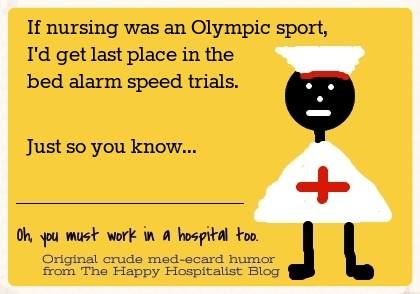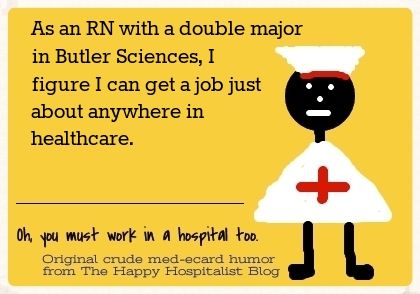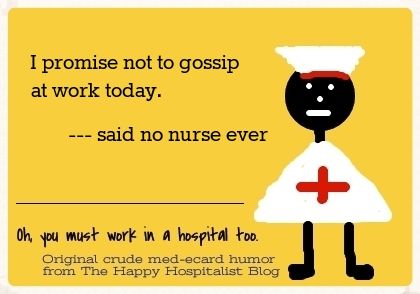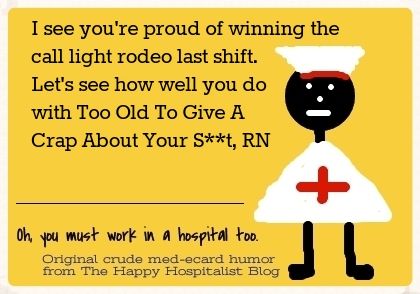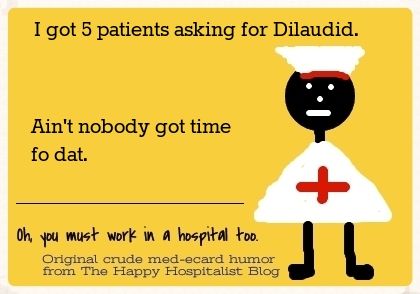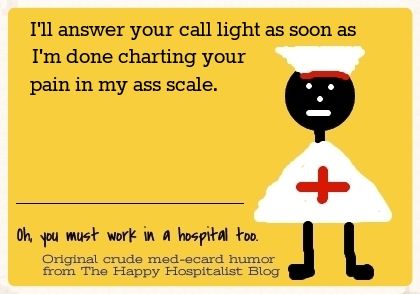 This post is for entertainment purposes only and likely contains humor only understood by those in a healthcare profession. Read at your own risk.