I think this is the best palliative care slogan ever. Not a day goes by where patients who are days, weeks, or months from their mortal natural death remain full code out of a lack of education and understanding. We are simply not trained as physicians to have adequate informed consent discussions on CPR. In fact, I have even heard some doctors won't let any patients of theirs be DNR. My position is that this is the patient's decision to make and the doctor has an obligation to provide that discussion to patients but cannot make that decision for them. However, in today's
hurried payment environment
, many doctors don't have the time to provide this necessary service. When most patients hear their data on prognosis and recovery, most reasonable patients will elect not to pursue in-hospital or out of hospital resuscitation efforts when their heart stops or they stop breathing adequately to maintain life. So I've come up with the perfect slogan in this
Jesus ecard
that combines the power of Christ with the power of palliative care. Choose DNR when you're dead 'n ready. Any questions?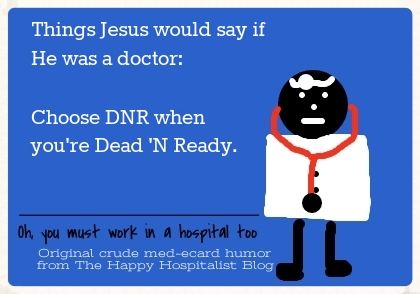 Alternatively, if you have THIS nurse below, you might be DNR and not even know it...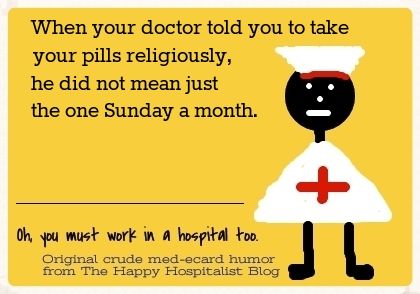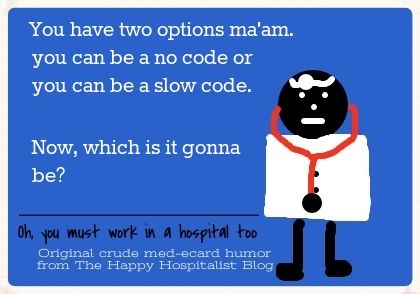 This post is for entertainment purposes only and likely contains humor only understood by those in a healthcare profession. Read at your own risk.