Nursing student hazing
Happy: How much oxygen is the patient breathing in.

Student Nurse: She's not on any oxygen.

Happy: No Oxygen! What is she breathing in?

Preceptor RN: Just ignore Happy. Tell him to pick on someone his own size.
Med student hazing.
Attending: Does the patient have a temperature?

Med Student: No.

Attending: No temperature? Are...you... sure?

Med Student: Yes.

Attending: Then you're telling me my patient is at absolute zero. Did you order a warming blanket?

Med Student: I thought you meant did they have a fever.

Attending: Ah. Remember to always pay attention to the details, because details will make the patient sink or swim.
Fraternity hazing.
Never mind...
We're all crazy to do this medical stuff for a living, as these original Happy Hospitalist
nursing ecards
helps to explain.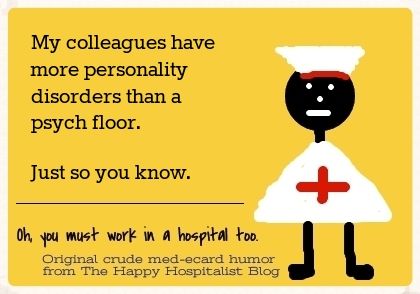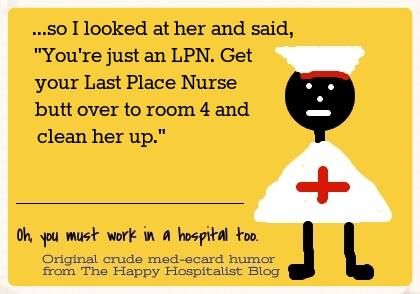 This post is for entertainment purposes only and likely contains humor only understood by those in a healthcare profession. Read at your own risk.