Enjoy these links to multiple Xtranormal medical videos. Some are Happy originals. Some aren't. Check back often. I'm sure I'll be adding new xtranormal medical videos from time to time. You can even leave suggestions on ideas I should consider. Time permitting, I'll try my best to offer up a healthy dose of good humor. I've placed screen shots of all my original Xtranormal medical videos that can be found on their own
YouTube playlist. You can watch them all at their play list
linked here
. or you can watch them on the video player at the bottom of this post in continuous playlist order. Here are their titles:
** 12 Days of Christmas in the Hospital ICU
** Twas the Night Before Christmas in the Hospital
** AIDET Code Blue in the ICU
** Hospitalist vs ICU End of Life Palliative Care Consult
** Hospitalist vs VA Doctor Patient Transfer
** Hospitalist vs Oncologist
** Hospitalist vs Cardiologist
** Hospitalist vs Night Nurse, RN
** Hospitalist vs Neurologist
** Hospitalist vs ER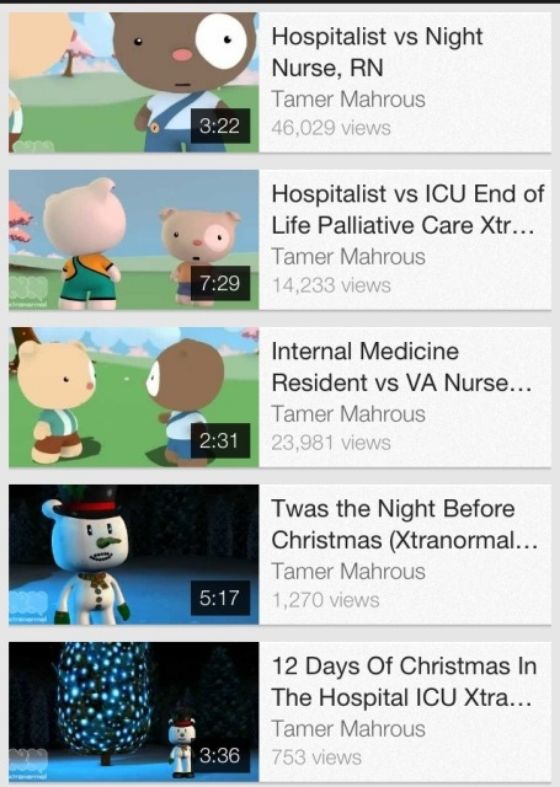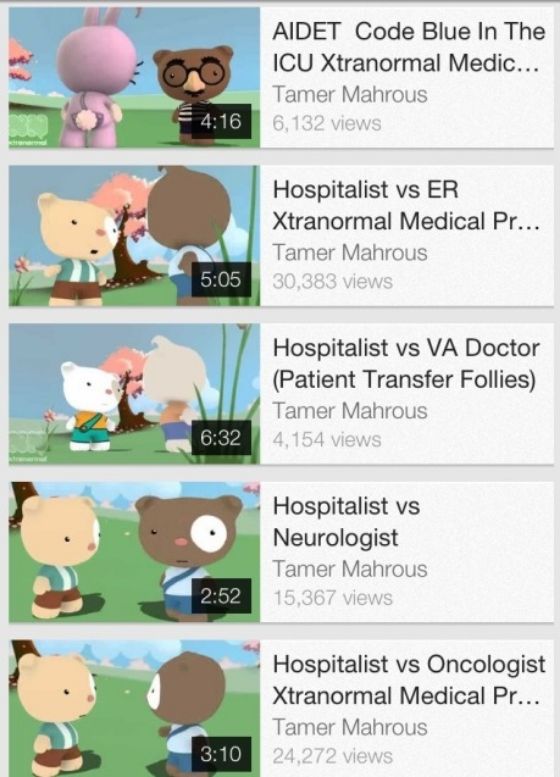 Here are a few more links below to YouTube for a few more funny Xtranormal medical videos that are not my originals.
Medical Xtranormal:
Non Medical Xtranormal:
Let me know if you find other great Xtranormal Medical or non medical videos, and I'll make note of them as well. And make sure you visit my
YouTube Channel
, complete with over 200 videos of these silly bears, our baby Zachary and mour Italian greyhounds Marty and Cooper. They'll make you laugh.